THE ACTORS INSITE FEEDBACK SAMPLER
Admin |
March 19, 2018 |
2:10 p.m.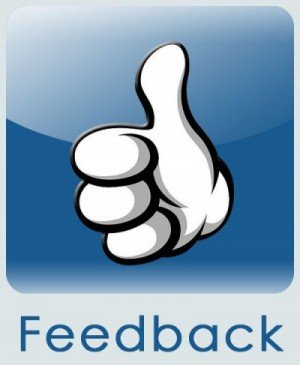 Here are a few recent and random quotes from reviews our Industry Pros have written to the actors who submitted their demo reels or self tapes. (Out of respect for everyone's privacy I'm not sharing the names of the actors or the Industry Pros.) This is, by and large, a good indication of the kind of helpful, constructive and often surprising feedback our actors receive:
"Thanks for sharing your reel with me. I remember you from one of my workshops years ago. It's great to get a better sense of your work. So glad I got to see more of your work and I look forward to auditioning you sometime soon."

"I would be interested in seeing you do an audition scene, preferably some TV or more established film sides. I'd be interested to see you really delve into a scene; see what your skills are with auditioning and really breaking down well written material. When we audition people it is with scenes and that is often the best way for us to really get a sense of someone and their talent. if you don't have a person to hug, you don't have to physically do anything. It's the emotion and honesty that we're worried about in an audition tape, not whether you know how to hug, make sense?"

"Having the different characters you can play divided up into 1 min stand alone clips, with the description of those character types, is far more useful for the actor today in the current market place. So you playing a Rich woman and/or politician's wife and then you as a nurse and then adding a few variables of being a nurse in a variety of genres, etc. So each 1 min reel is showing your range for every character."

"You should cut this reel down! It's too long for casting and no one will watch all of it. Knowing that, put the clip that's now in position 3 at the top, since that's really the only guaranteed view you're gonna get most of the time, and that clip is by far your best."

"This is a great reel, thanks for sharing! Please add titles to the different projects so we can cross reference with your resume. Very helpful. Headshot looks a lot younger than the actor in the video. This is a definite disconnect with casting. You should update the pic."

"I went on your website and looked at your other stuff. Very impressive! I'm so glad I've got you on my radar now. Please email me with updates on your work."

"Thanks so much for showing me your self-tape video. I think the character is a bit out of your wheelhouse, type and age-wise, and you should find something more in the vein of a young mom, buttoned up professional woman, lawyer, etc. , which I think you can "sell" more convincingly. The quality of the video was also a bit amateurish. Watch out for that, it can ruin your chances. I appreciate actors who take their job, and mine, seriously enough to make a professional self-tape."
Find out what our expert Industry Pros say about your demo reel or self tape. It could be the most important move you make